Transform your psyche : your journal to self discovery / Brigid Curran.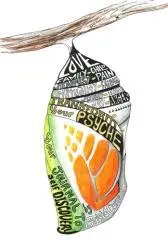 Identifier: ISBN 9780473316419
"This book shares the journeys from clients, friends and myself who became aware that there were threads in their lives that were stopping them from moving forward. When you can see these threads and learn from them, when you think about the events in your life and how they affect you, this allows you to lead a successful life"--Page 8.
Publisher: Auckland : Making a change, [2015]
Format: 185 pages ;23 cm
See original record
This item in New Zealand libraries
https://natlib.govt.nz/records/35352364
---
Share this item