Poems / by Esenin ; translated by Charles Brasch and Peter Soskice ; with illustrations from woodcuts by Wayne Seyb.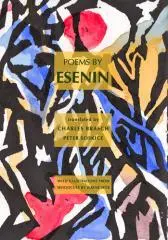 Date

[2015]

By

Esenin, Sergeĭ Aleksandrovich, 1895-1925 author., Brasch, Charles, translator., Soskice, Peter Orwell, translator., Seyb, Wayne, 1961- illustrator.

Identifier

ISBN 9780473313913

Other Titles

Poems. Selections. English; Poems by Esenin

Publisher

Lyttelton, New Zealand : Cold Hub Press, [2015]

Format

41 pages :illustrations ;21 cm
See original record
Click to request to view this item, access digital version (if available), and see more information.