Auschwitz : 70 years later / edited by David Zwartz.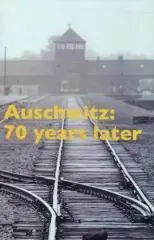 Identifier: ISBN 9780473312466
Item created to remember the attrocities of Auschwitz. Contains "reflections" written by ambassadors to New Zealand from European countries. Historical items and "education through rememberance" items.
Other Titles: Auschwitz (70 years later)
Publisher: [Wellington] : Holocaust Centre of New Zealand, 2015.
Format: 64 pages :illustrations,23 cm
See original record
This item in New Zealand libraries
https://natlib.govt.nz/records/35292865
---
Share this item