Surface expressions / Shelley Jacobson.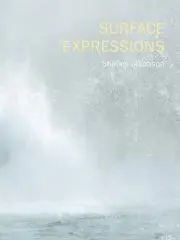 Identifier: ISBN 9780473311070
"A study of the Wairakei geothermal area in the central North Island. It draws attention to the region's unique natural features and to the human forces that have formed its current state ... incorporating found text dating from the late nineteenth century through to the present day. These newspaper clippings, advertising materials and Trip Advisor ratings speak in the vernacular of their respective times and frame social ideas and expectations of tourist attractions"--Publisher's website.
Includes bibliographical references.
Publisher: [Auckland] : [Shelley Jacobson], 2015.
Format: 27 unnumbered pages :colour illustrations ;30 cm
See original record
This item in New Zealand libraries
https://natlib.govt.nz/records/35283051
---
Share this item