Te Kauhanga : a tale of space(s) / Antony Millen.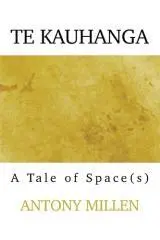 Identifier: ISBN 9780473285487
A cartographer, an archivist and an insurance adjuster all live in the town of Te Kauhanga. Their lives revolve around the apparently perishing tree of Taumata, which is the focus of an ardent debate about its future.
Novel by a Canadian writer living in New Zealand.
Other Versions: Print version: Te Kauhanga
Publisher: [Taumarunui] : Maple Koru Publishing, [2014]
Format: iii, 226 pages ;23 cm
See original record
This item in New Zealand libraries
https://natlib.govt.nz/records/33768452
---
Share this item