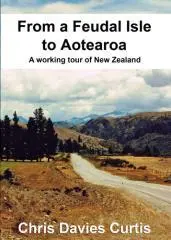 Date

2011

By

Davies Curtis, Chris, 1940-

Identifier

ISBN 9780473185800 (pbk.)

Notes

"This work is the second in a series of memoirs based mainly on factual happenings. The names of some places and people have been changed"--P. [i].

"This memoir is a sequel to 'So you want to live in Sark.' "--P. [ii].

Other Versions

Online version: From a feudal isle to Aotearoa

Publisher

[Auckland, N.Z. : C. Davies Curtis, 2011]

Format

170 p. :ill. ;21 cm.
See original record
Click to request to view this item, access digital version (if available), and see more information.